Office 365 (Azure Active Directory) connects to Vanta using OAuth, allowing Vanta to seamlessly import employees into Vanta.
Prerequisites
​
Connecting Vanta & Office 365
From the left-hand navigation panel, select Integrations
Select the Available tab, and search for Office365
Select Connect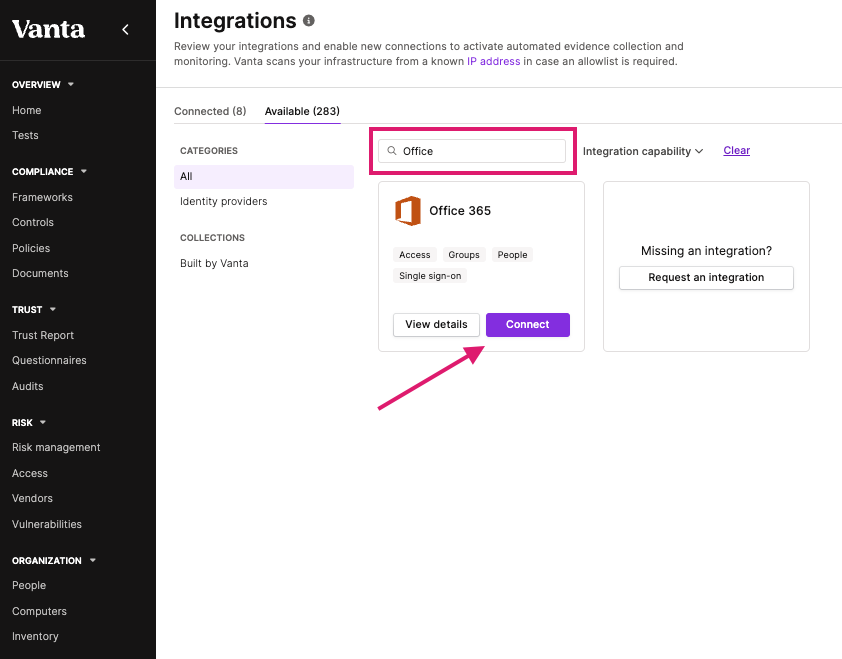 A pop-up modal will appear with additional details on verifying your permissions if required; When you are ready to connect, select Connect Office 365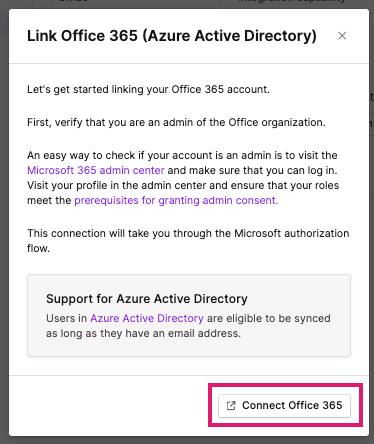 You will be redirected to the Microsoft login page. Ensure to login to the account with 'Global Administrator' permissions. Vanta will request read-only permissions to access to the specified resources for your organisation; Select Accept
Once Accepted, You'll be redirected back to Vanta.


If you have connected multiple identity providers, you will be prompted to Indicate which identity provider takes precedence for users who are present in the connected IdPs. See Integrating Multiple Identity Providers for more information
Configure the Scope
Establish which Office 365 items should be marked in or out of scope for your audit.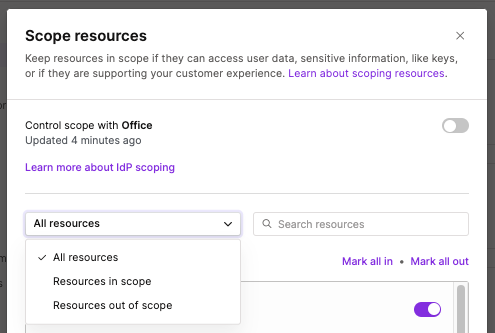 You can configure scopes later by clicking on Configure scope on the connected Office 365 card from the integrations page.

Updated