To better understand your security posture, it is essential to make sure that your assets and devices are constantly monitored. Using the Vanta agent is one way you can achieve this.
The information collected from the Vanta agent is then used in Vanta monitors and helps your organisation stay compliant. If you have a Vanta Agent installed on a device with an unsupported operating system, a few action items are required to resume monitoring the device.
Identifying Unmonitored Devices
From the Computers Page, select the Unmonitored tab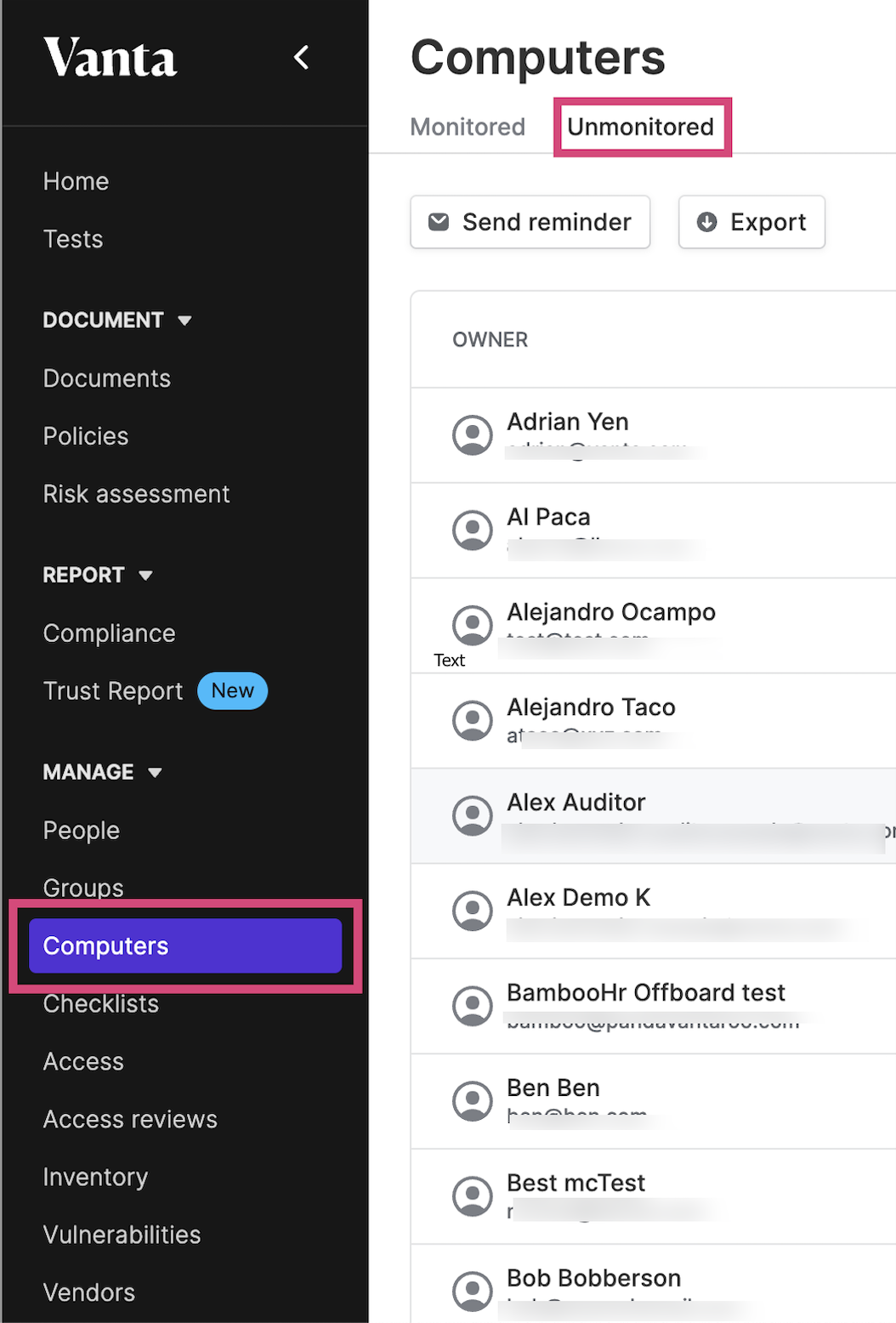 Unmonitored devices will have a status of:

OS Version Unsupported: The Vanta Agent does not run on this older version of the OS
OS Unsupported: The Vanta Agent can not run on this OS (i.e., Linux)
No Computer Monitored: The Vanta Agent or other integrated MDM is not installed on this device
Solutions
OS Unsupported:

The Vanta Agent can not run on this OS, so manual evidence will need to be provided to show proof that any appropriate controls have been met, i.e., evidence of disk encryption, password manager use, etc. You can provide manual evidence for these devices on the documents page. This device will also need to be excluded from monitoring on the Tests page, here is our help article on this: Deactivate monitoring for a resource on a Test.

OS Version Unsupported

This means that we support the operating system that the device is running, but it is running an outdated version that we do not yet support. Update the OS to the most recent, supported version.
Once updated, the agent should start reporting and show up as Monitored automatically. You do not need to uninstall and reinstall the Vanta Agent.

No Computer Monitored

Install the Vanta Agent on the device or add manual evidence for this device to the documents page.