Using the Dynamic IdP groups functionality reduces the time spent creating groups and manually adding or removing members in two places. Now, you will be able to work with the groups that have already been made within Okta, and use them for workflows and assignments within Vanta!

What are Groups?
Multiple users with similar responsibilities, tasks, or job descriptions can be put into groups.
Groups can then be used to assign Checklists to multiple users, making it easier to manage which tasks are assigned to specific people.
Importing Groups from Okta
From the Groups page, select Import Groups from Okta in the top right-hand corner.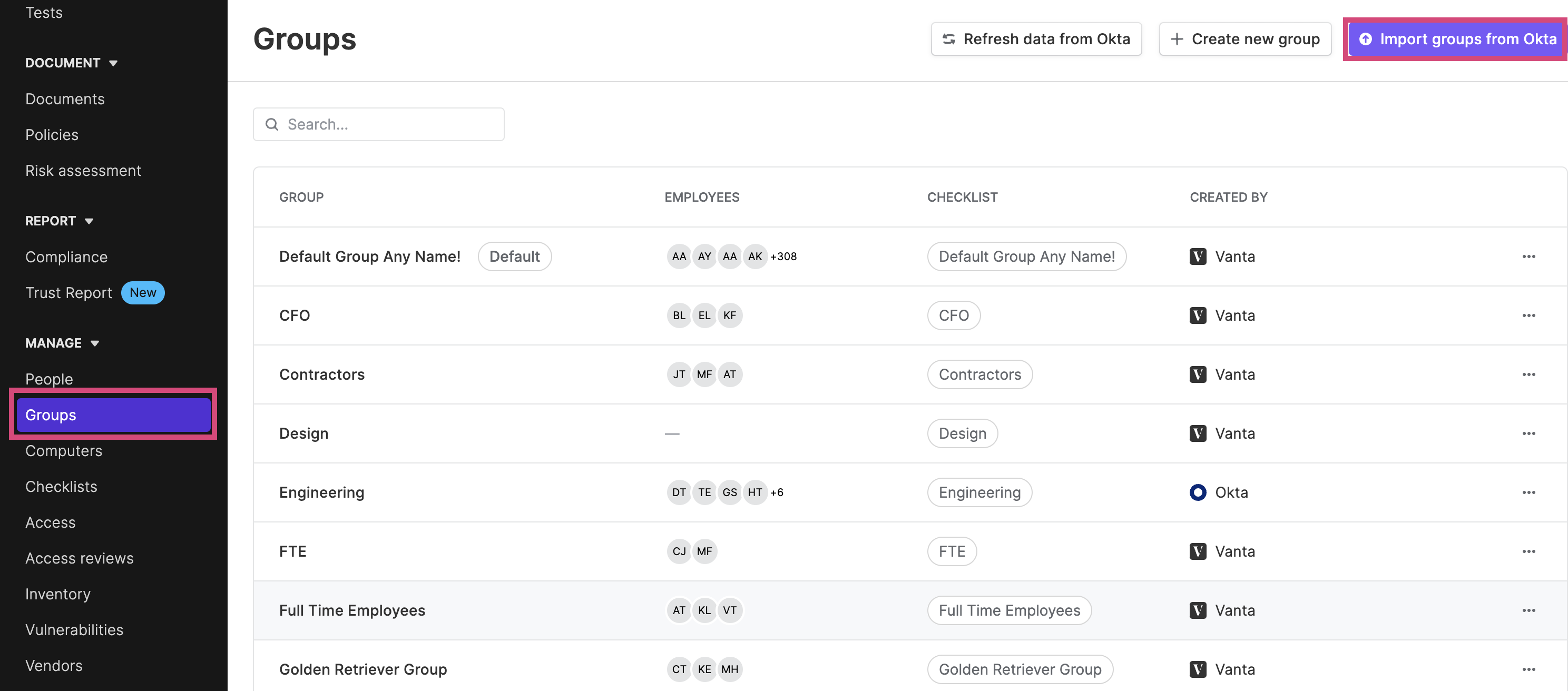 From here, you will be asked to select which groups you would like brought Into Vanta.

Select the check box next to the group name to signify they should be imported

Once you have made your selections, click Next in the top right-hand corner.
Choose a checklist from the drop-down to be assigned to each group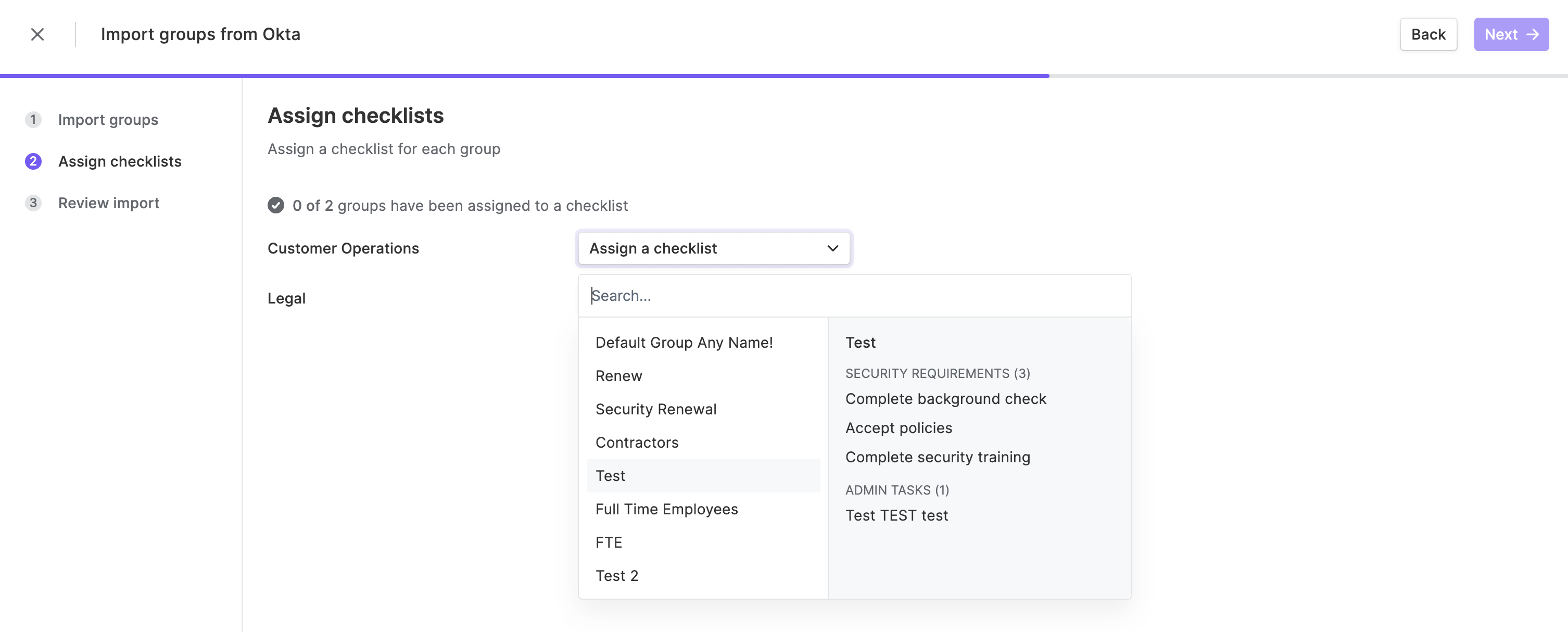 Click Next
Review your import. If you would like to make changes, select Back. If you are ready to import into Vanta, select Import Groups.
The newly imported groups will now appear on your groups' list as Created by Okta.
Checklists for an identity provider imported group can be updated similarly to any other checklist or group.


Updating Groups in Okta
When adding or removing users from groups within Okta, that information will automatically be updated and reflected in Vanta.
If you don't see the changes reflected right away, select Refresh data from Okta to force the update

Reassigning Groups
Once a user is assigned to a group through Okta, their group cannot be reassigned from within Vanta.

To control the user's group through Vanta, remove the user from the Okta-created group or delete the imported group in Vanta.

Keep in mind that to rename a group imported from Okta, the name change will have to be made within Okta. Once saved, the name change will also be reflected in Vanta.

Removing Imported Groups
To remove an Okta group import, the imported group will need to be deleted.

To delete a group, open the Groups page and select the Okta imported group you would like to remove
Select the options menu (...), and select Delete Group

When this happens, all existing users for the identity provider group are reassigned back to their prior Vanta groups, and the identity provider group is removed from Vanta. If needed, The group can always be re-imported if the admin changes their mind.