When using JumpCloud, Vanta will check to ensure the Screen Lock policy is configured. The name does not matter in this case.
Create a Screen Lock Policy

Log in to the JumpCloud Administrator Portal and then go to "Policy Management"
Look for a green + button that will allow you to add a new policy.

Select Windows, Mac, or Linux, then search for "Lock Screen".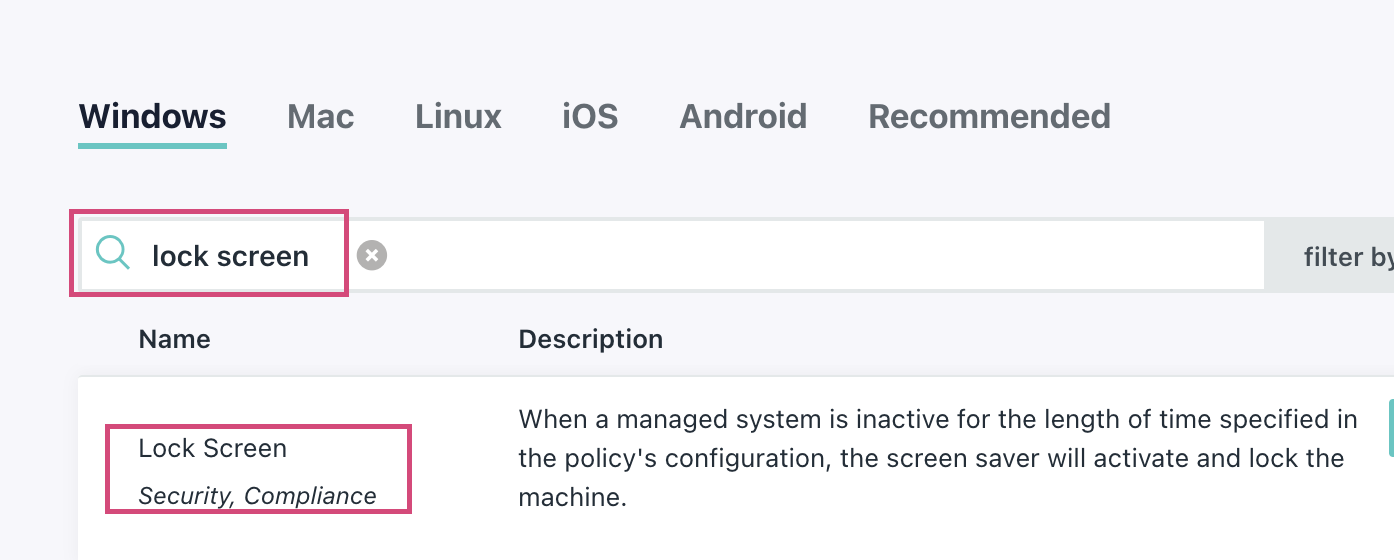 The policy name can be left as default as it does not affect it.
Set a timer function for the Screen Lock policy to take effect.

Note: The timeout is in seconds.
Note: The max timeout that Vanta will accept is 60 minutes or 3600 seconds.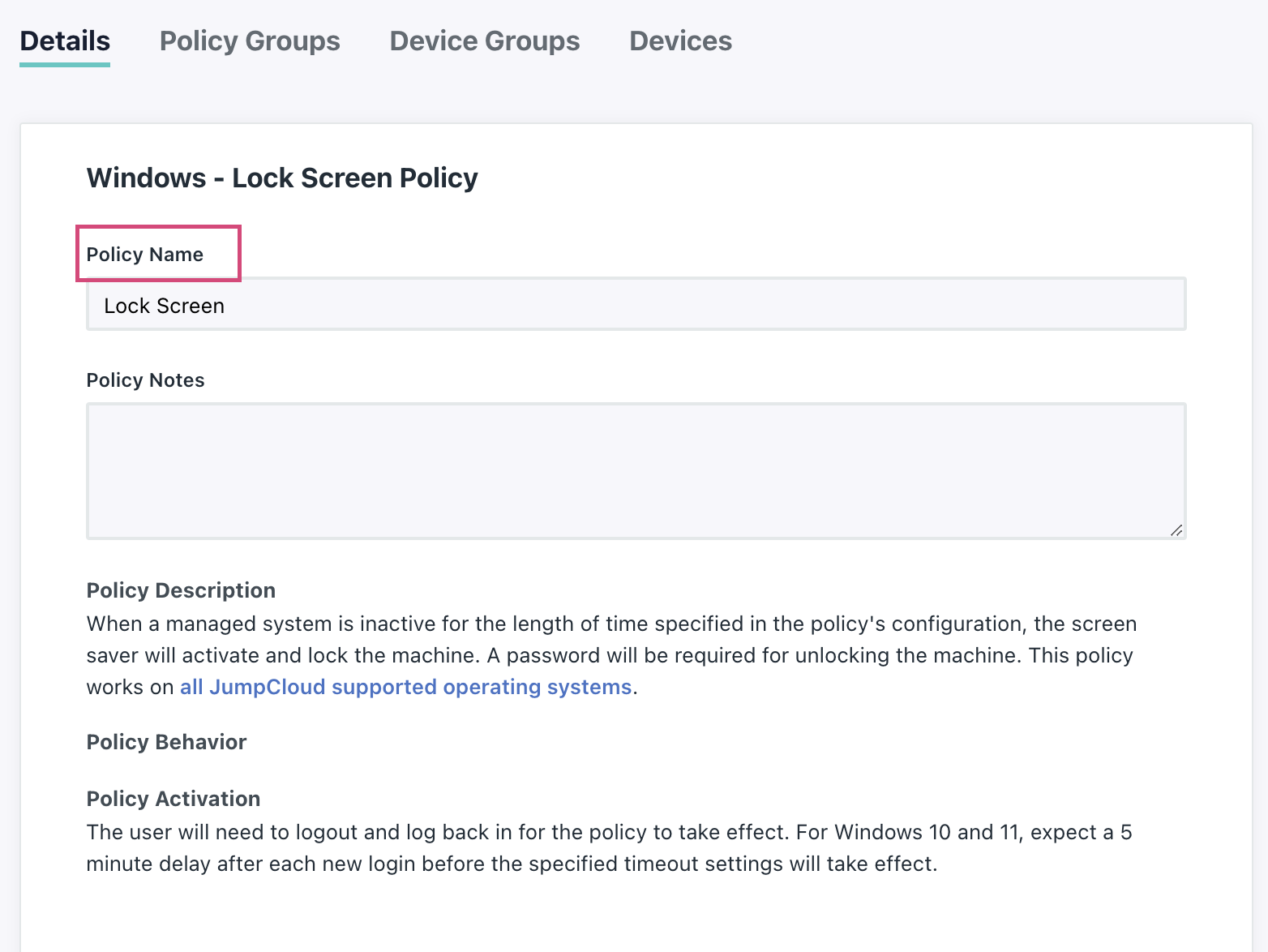 Afterwards make sure you select a device group and then save the policy. If you save the policy without saving it to a device group then the policy will have no effect.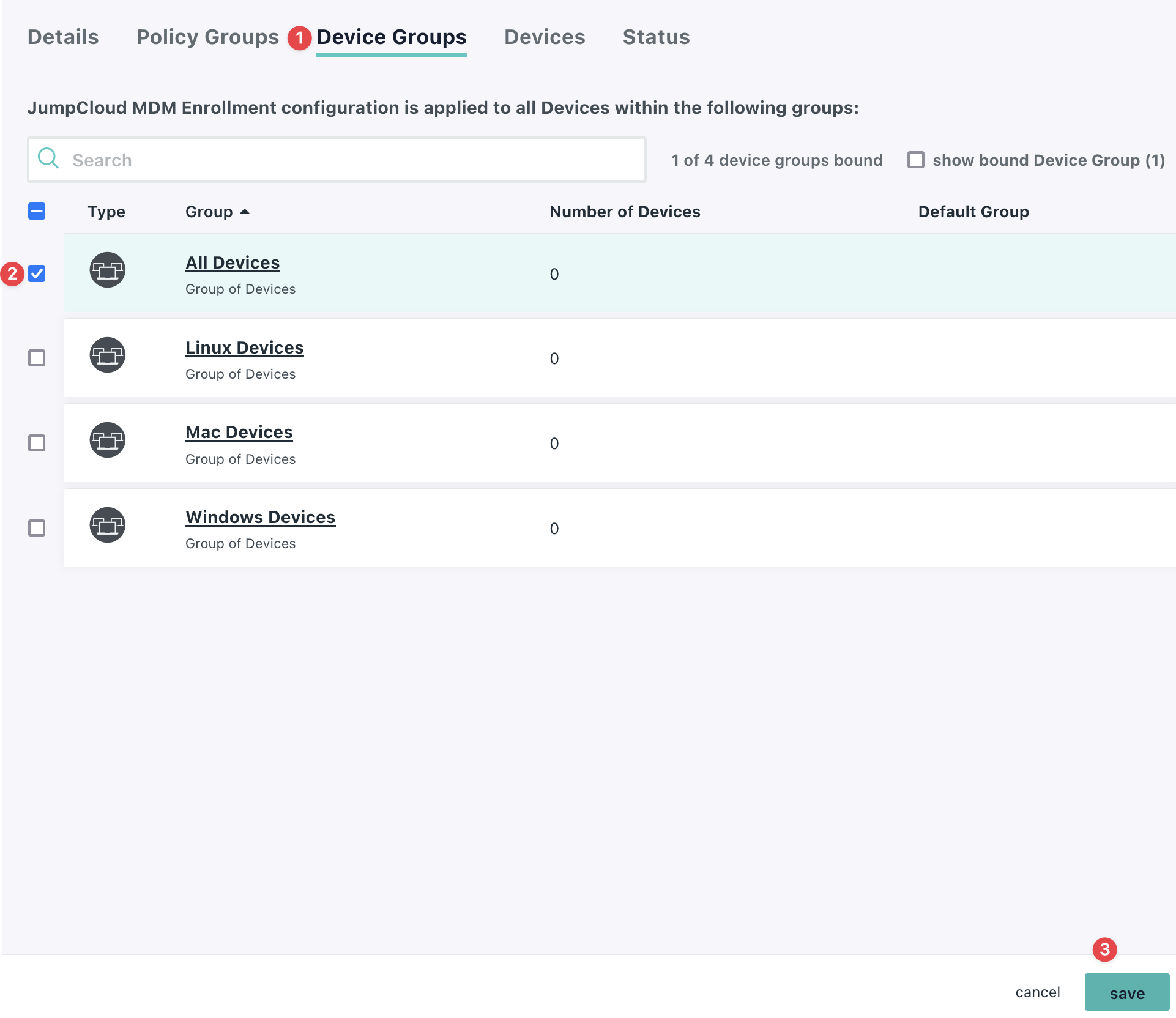 Additional Resources