The Controls Page within Vanta shows all of your account's controls. These controls can then be filtered, edited, and assigned.
Accessing the Controls Page
From the left-hand navigation panel, select Controls
This will take you to your company's custom controls page, which lists all of the customer controls created within your account
Searching & Filtering Custom Controls
To search for a specific control, use the search bar at the top left-hand corner of the page. The results will appear in the list below.

To filter custom controls, choose which option you would like to filter by

Removing Controls
On the right-hand side of the control, click the three dots
Click Delete

A pop-up modal about the control and its mapped frameworks will appear.
Update the Effective date for when control deprecation went into effect
Click the Delete button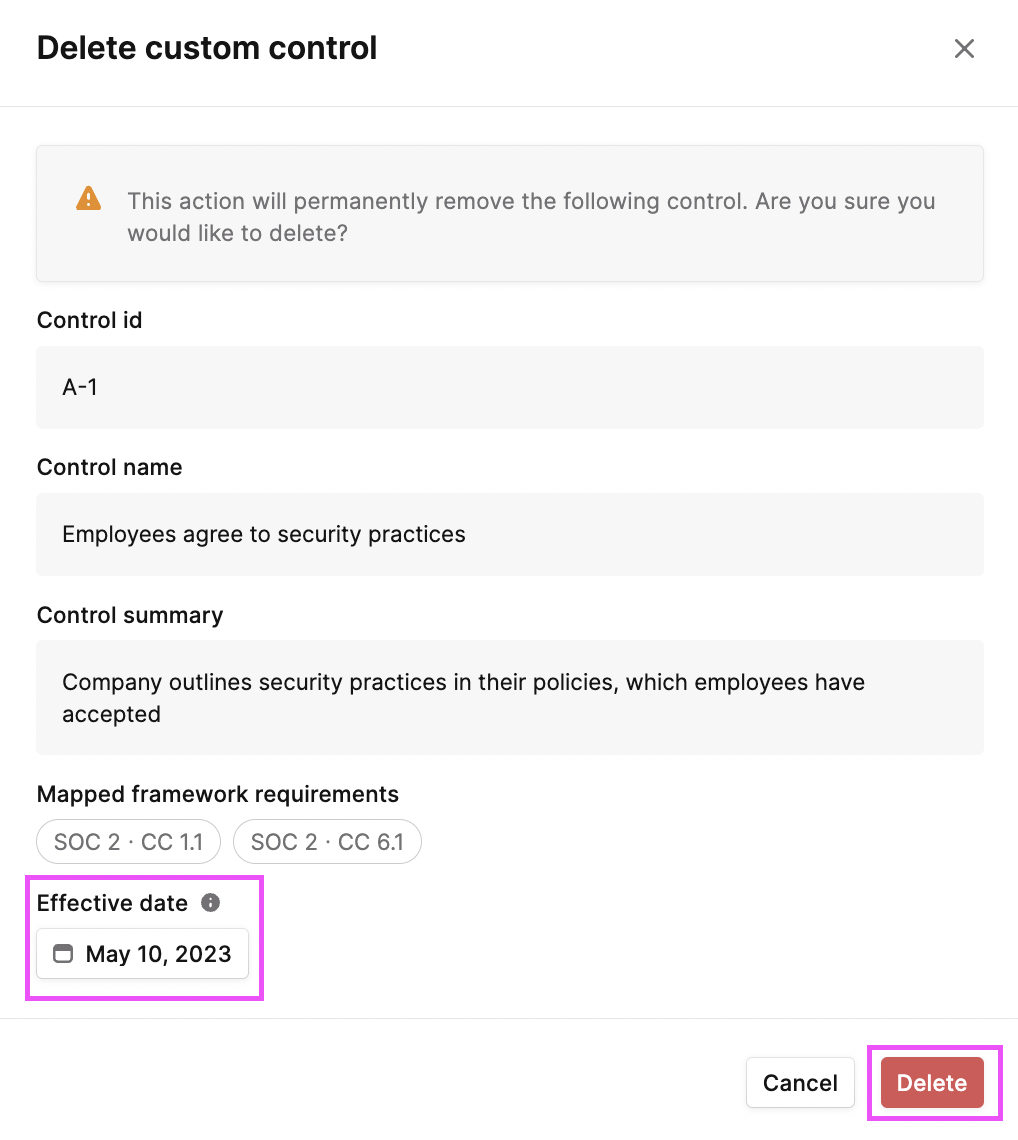 This will remove the control from the control page. Please note that Removing a Custom-Created control will be permanently deleted.
Adding Removed Controls
Click on the More button on the top right corner of the Controls page
Select Browse other Vanta controls

This will bring you to the Vanta Control Library
Find the control in the list
Click Add control

A dialogue box will pop up
Update the Effective Date when the control went into effect
Click the Add button