With Vanta's Access Review feature, any Vanta user with employee-level access can hold the system reviewer role. This ensures that users see only the information they have permissions to view while still allowing them to complete the access review.
Assigning a System Reviewer
From the left-hand navigation panel, select Access Reviews
Select the edit icon next to the owner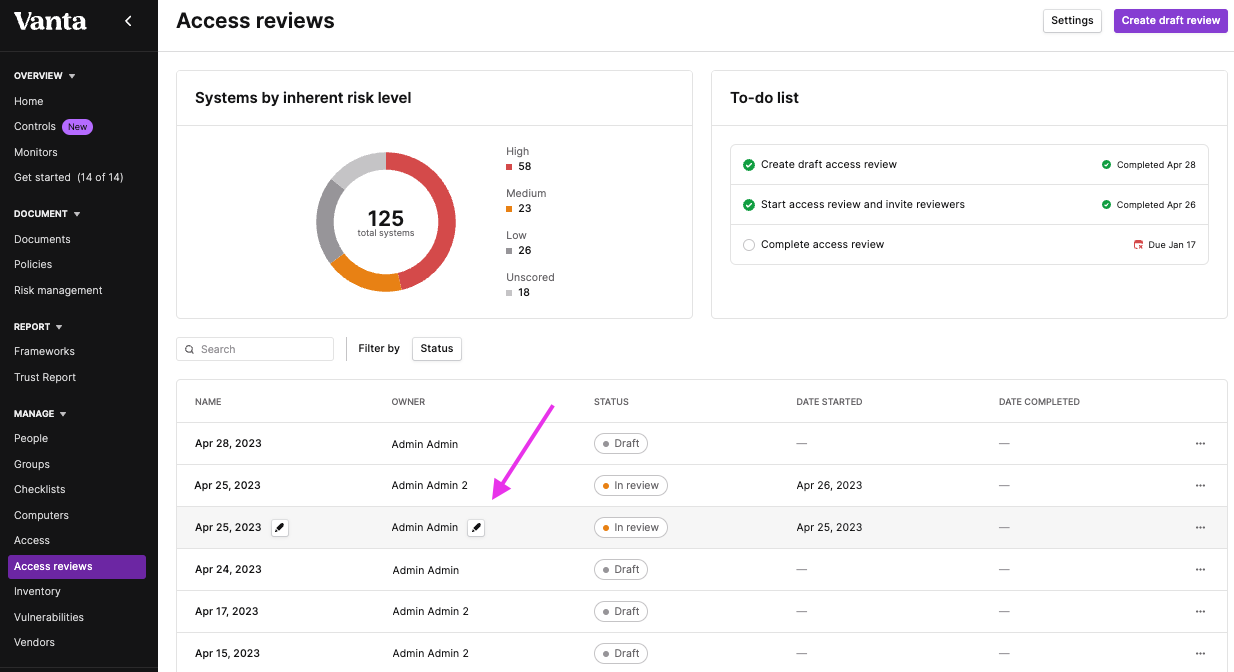 Search for the appropriate user, and add them as the system reviewer
Note: System reviewers cannot review their own account access.
Removing a System Reviewer
Select the edit option from the owner of an access reviewer
Select Remove assignee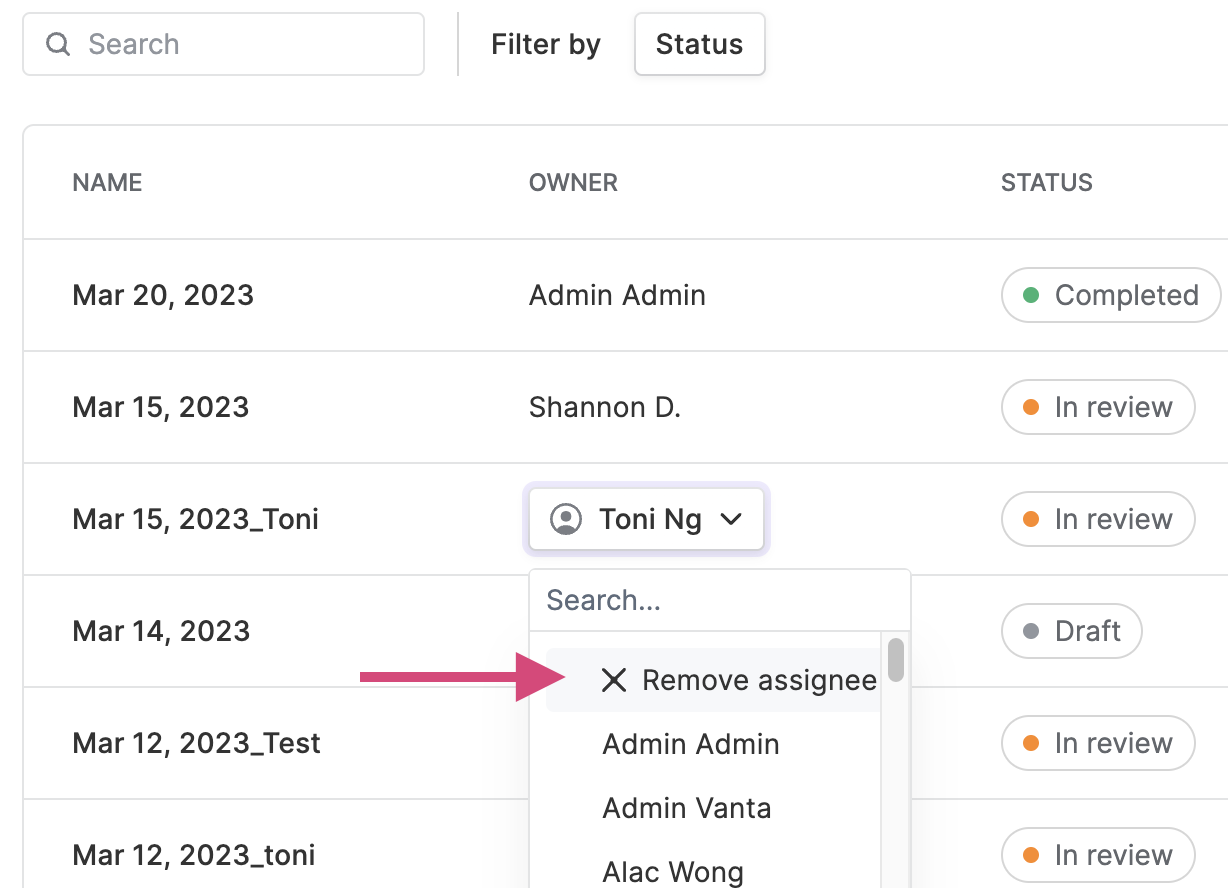 The assigned system reviewer will receive an email notification to alert them to begin the access review.
Why am I seeing a Lock Icon next to the Owner?
The access review has already been completed if you see a lock icon next to the owner. A system reviewer can not be assigned or reassigned after the access review.