Vanta Workspaces empowers you to oversee compliance across numerous business units, including product lines and subsidiaries. By enabling workspaces, Vanta users can seamlessly navigate between instances, all in a single, centralized location.
Workspaces are available in public beta, and soon, we'll release additional functionality that will:
Easy segmentation and customization by business unit
Efficiently reuse work across business units
Get a unified compliance view at the organizational level
Ingest and leverage data required for automated compliance"
How do I enable workspaces in Vanta?
If workspaces would benefit your company, you can contact your CSM for help, or reach out to us, here!
Navigating Between Instances
Once workspaces have been enabled on your Vanta account, all instances will be available at the top left-hand corner.

You can move from one instance to the next by hovering over the currently selected instance and choosing the desired instance from the dropdown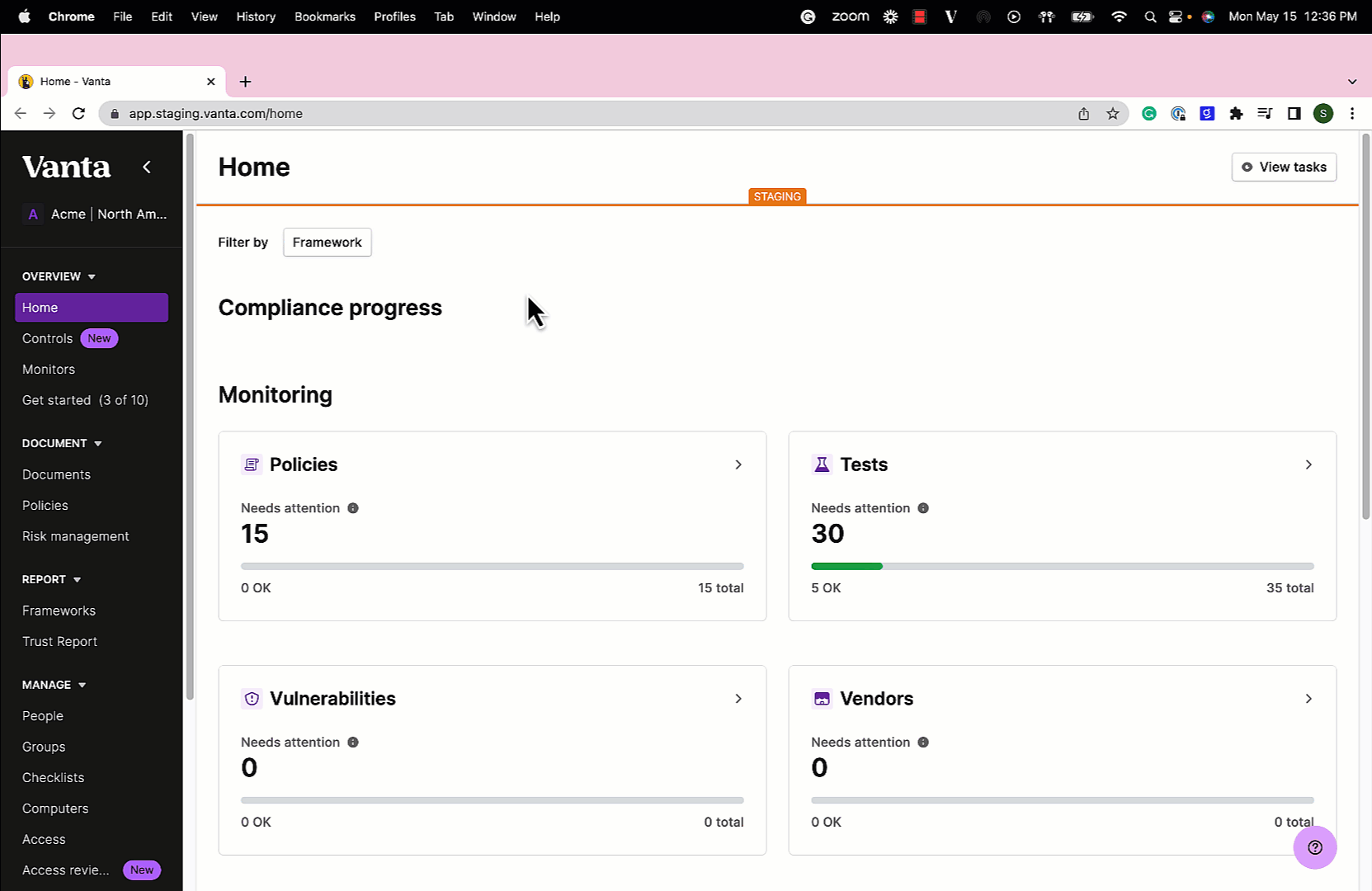 Editing Company Information
Select Settings from the left-hand navigation panel
Select Information
Add the appropriate information, such as the company name, and select Update Information
This can be done in each instance you have available in Vanta
Setting up Each Instance
Each instance within Vanta will need to be provisioned. This will include connecting integrations, writing policies, and creating user groups.

If you are unsure of where to start, take out Getting Started in Vanta course in Vanta Academy