Vanta has the ability to send notifications to Slack. See the steps below to begin sending notifications.
Connecting
Navigate to the notifications page and select "Connect to Slack":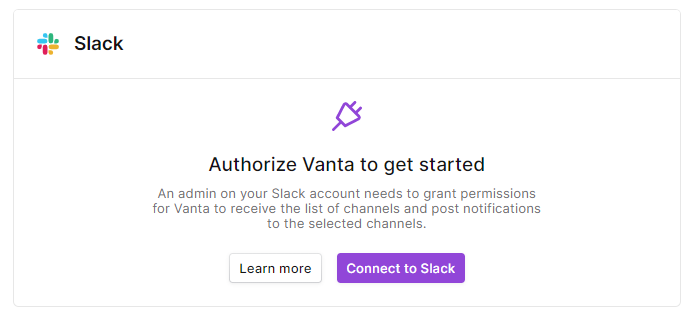 Accept the request to install the Vanta App:

Once integrated, you can set the slack channel for each type of notification: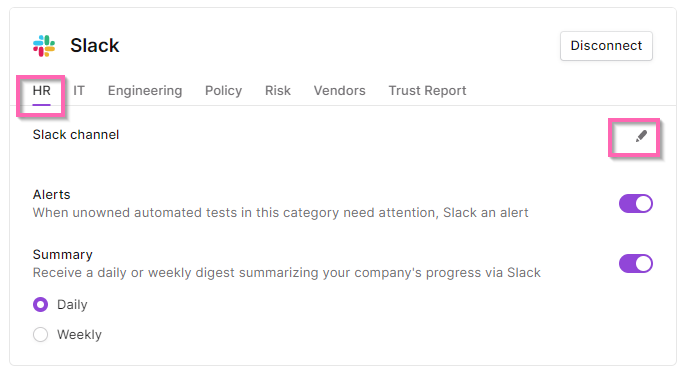 If you don't see a channel in the available list, it may be a private channel. See below on how to set this up.
Private Channels
Private channels in Slack will need the Vanta app added to the channel before it can be configured in Vanta

Go to the private slack channel that you would like to use for Vanta notifications
type "@vanta" and select the Vanta App:





Once selected, add them to the channel by hitting enter.





You can add this newly configured private channel and configure preferences on behalf of your entire company on the Company notifications page.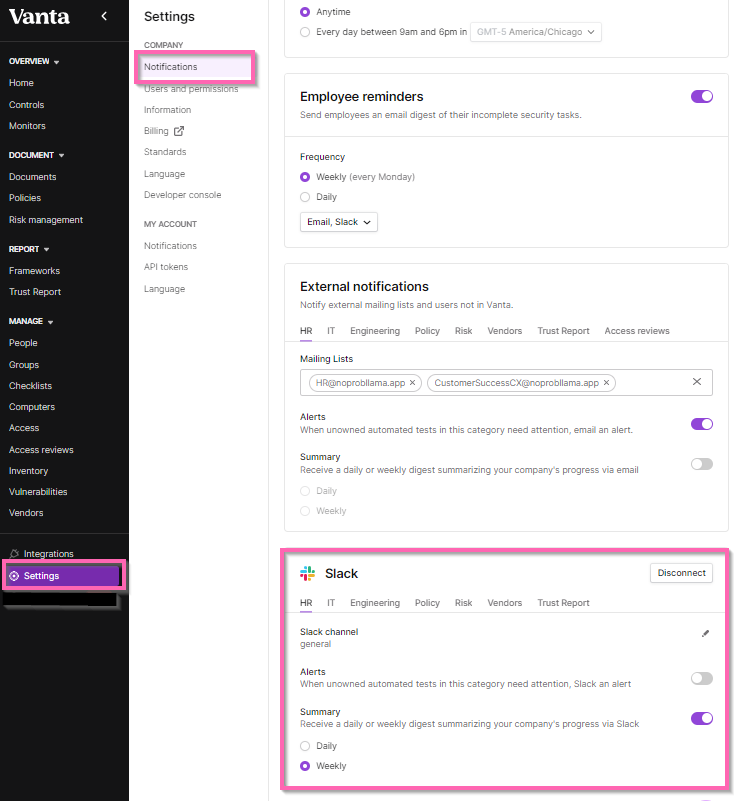 Additional Information: