When using Jamf, Vanta will look at the the email field under User and Location in order to assign ownership of a computer in Vanta. Below we walk through how to view this field and manually assign an owner in Vanta if needed.
Procedure
In Jamf, Search Inventory -> click on the computer -> select User and Location -> view email that currently exists for that profile: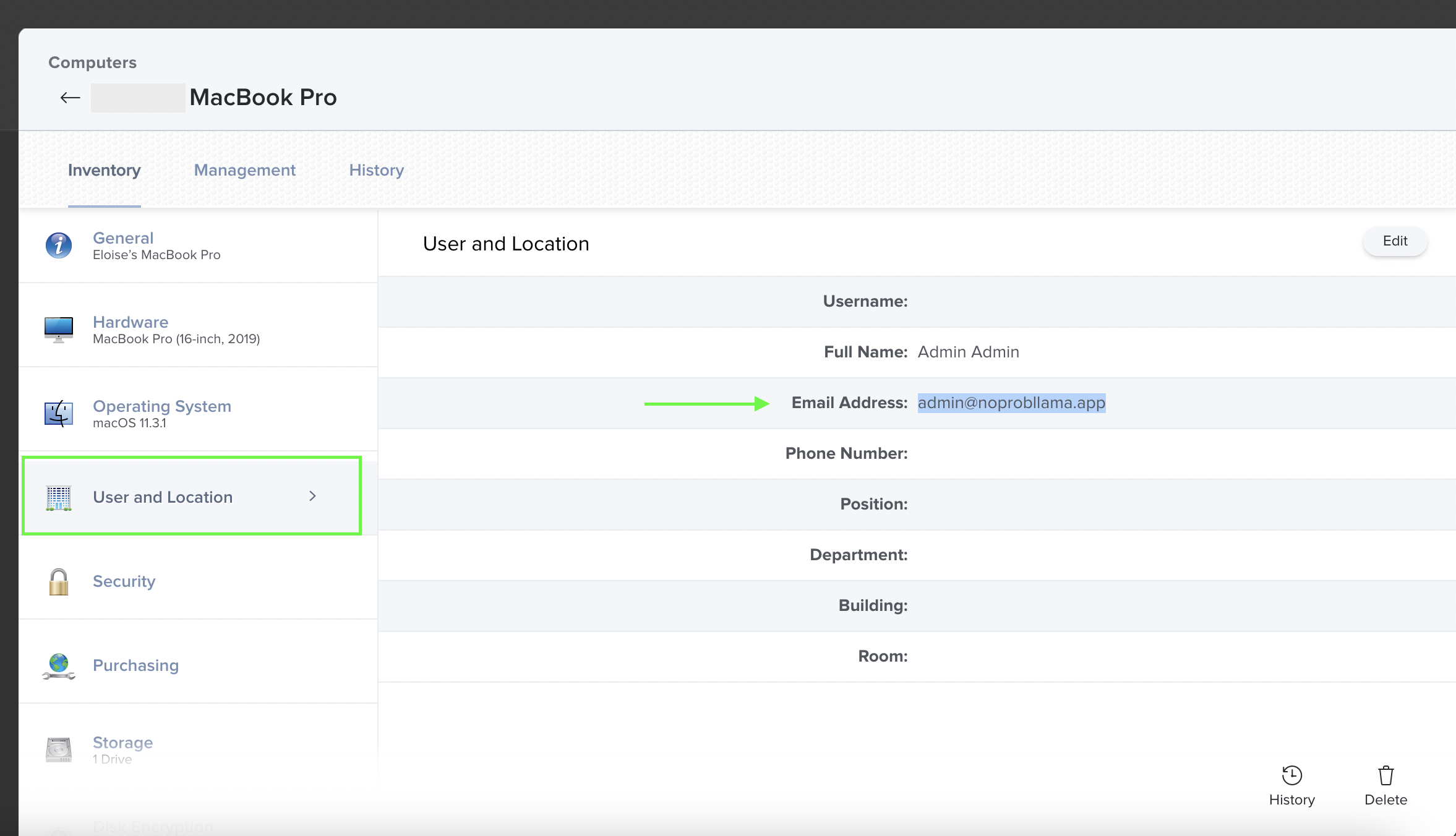 Vanta will look at this email to see if there is a match within Vanta. If there is, Vanta will automatically assign ownership of that device to the corresponding employee.

If the email doesn't match a current employee in Vanta, you can update this email field in Jamf so it aligns. Vanta will then assign the computers after the next data fetch.
Another option would be to assign ownership via the Inventory Page by clicking the pencil icon next to the computer (please note: you will only be able to do this if the device is currently unassigned):