The Audit Page shows all of the details of your organization's previous, current, and future audits. You can track timelines, share customer information, and upload audit reports from this page.
Accessing the Audit Page
From the left-hand navigation panel, select Frameworks
Select View audit schedule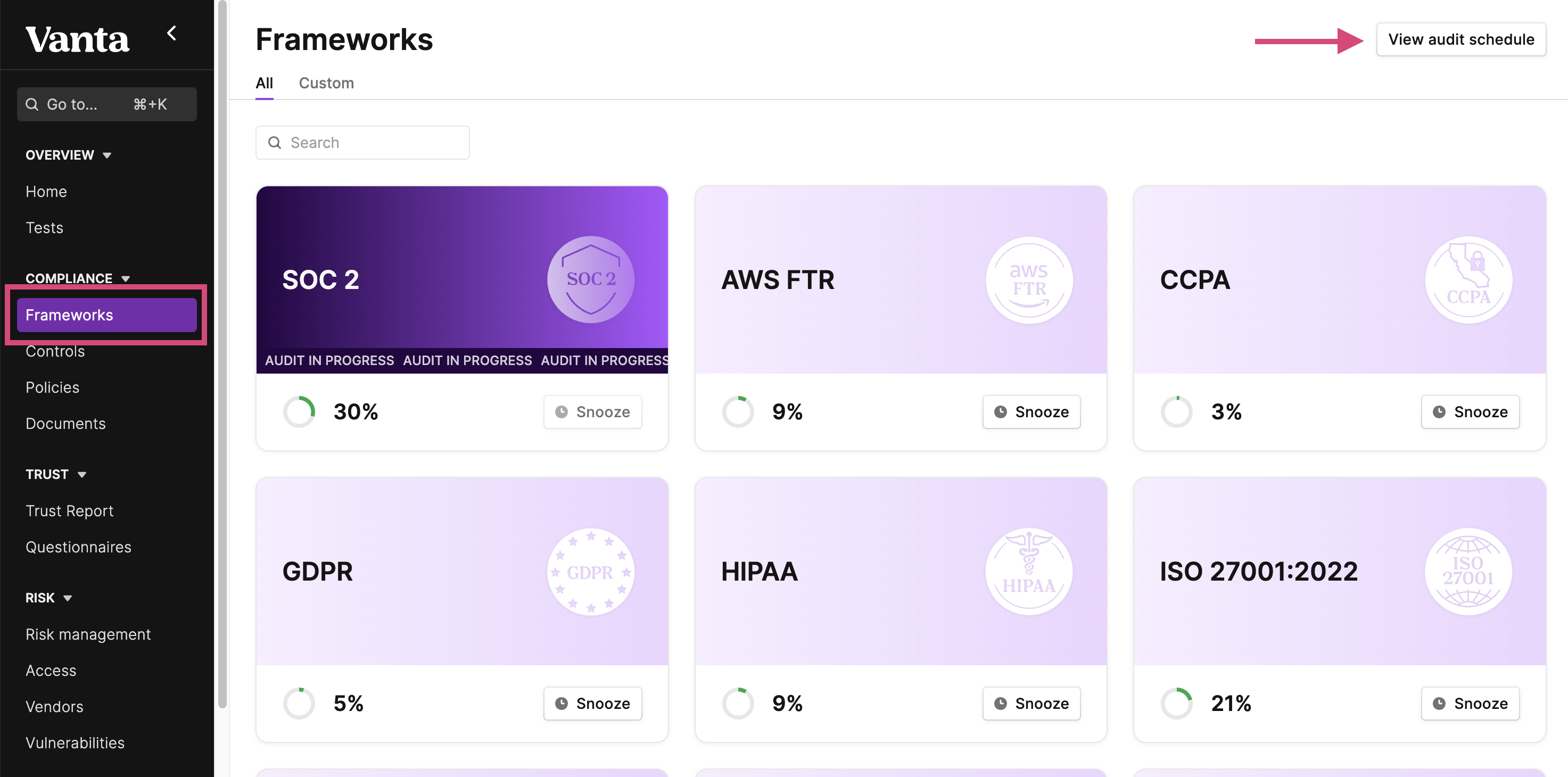 Uploading the Audit Report
Select Upload audit report.

If the audit was completed outside of Vanta, check This audit was completed outside of Vanta.

If the audit was completed within Vanta, choose the audit firm you worked with from the drop-down
Upload the audit report

Upload PDF files up to

50

MB

Add the completion date
Select Upload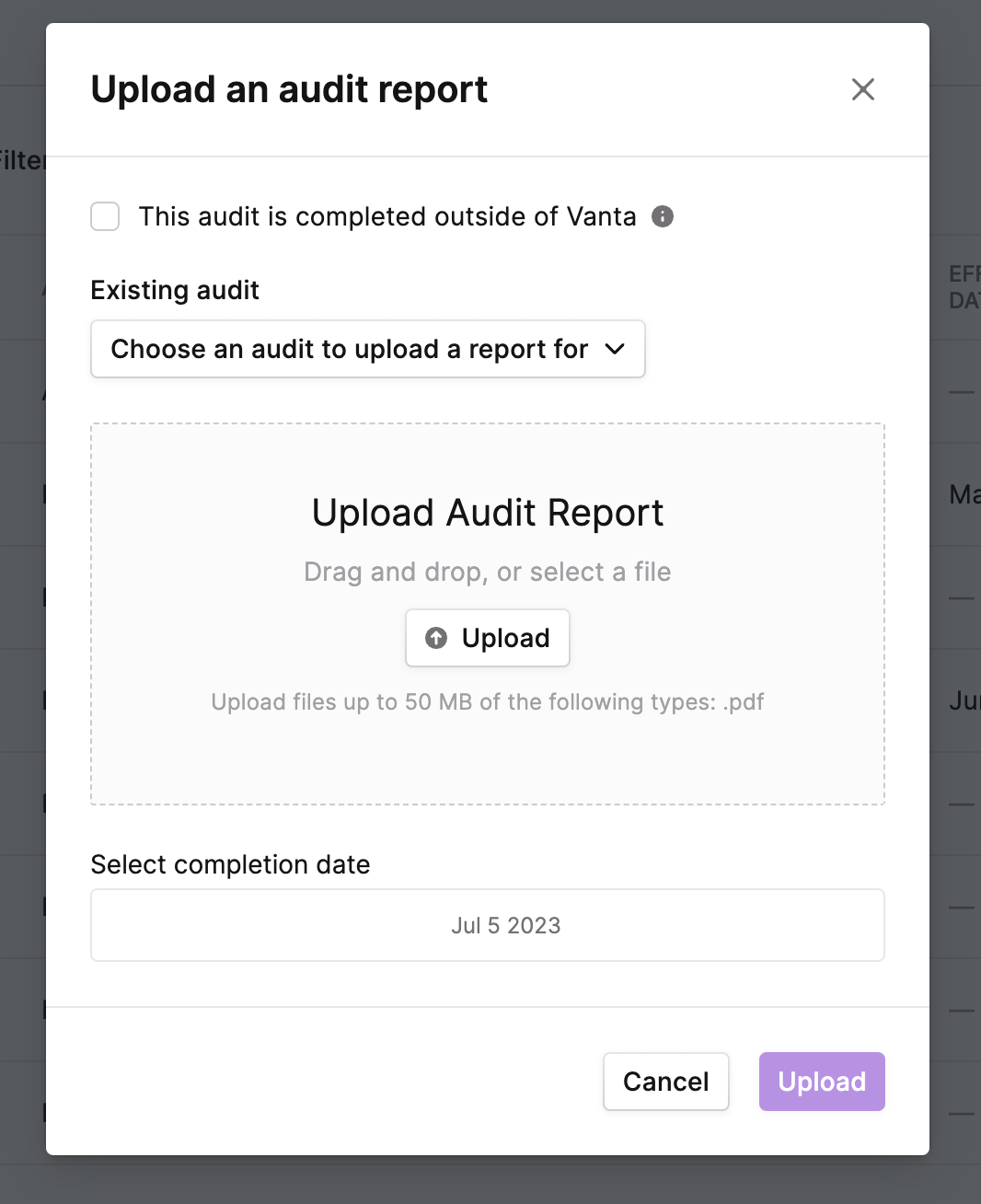 If you need to update or edit the audit information, you can select the three dots menu

From here, you can also view what the auditor sees by selecting View as an Auditor
Share Audit Reports with Customers
If you would like to share the audit report with your customers, you can check the box in the Share with Customers column

Any Vanta customer who has added you as a vendor can view and download this report