Prerequisites
Admin permissions in Vanta
In your Vanta dashboard, navigate to the

Integrations page

and click on the 'Available' tab.

Search for Gusto, then click 'Connect'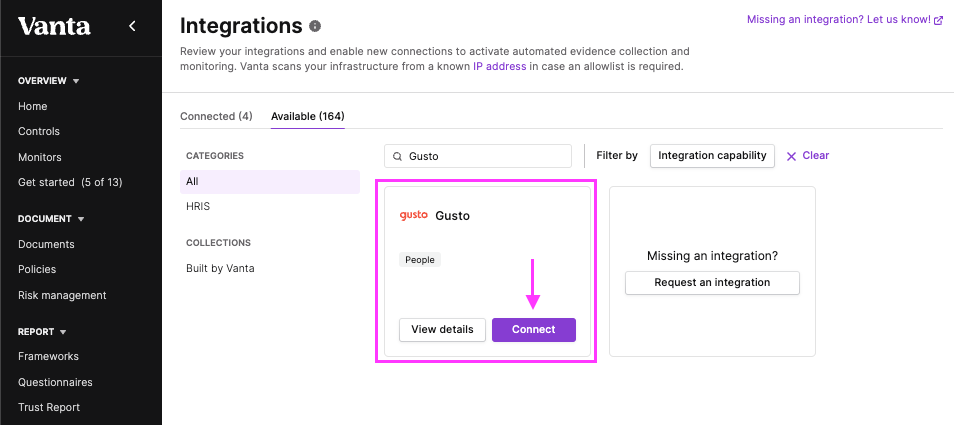 Vanta uses OAuth to establish the Gusto Integration. Connecting via OAuth makes it easy to integrate the app by simply signing in to your account. Click the 'Connect Gusto' button to be taken to the sign in page.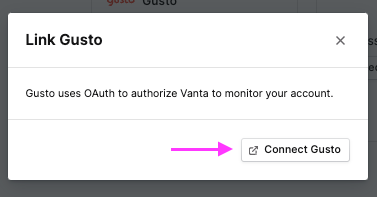 Within the same tab you will be taken to the Gusto sign-in page where the credentials must be entered to sign in via email.

You must log in using an admin account and

Admin Full Access

privileges to the employee directory.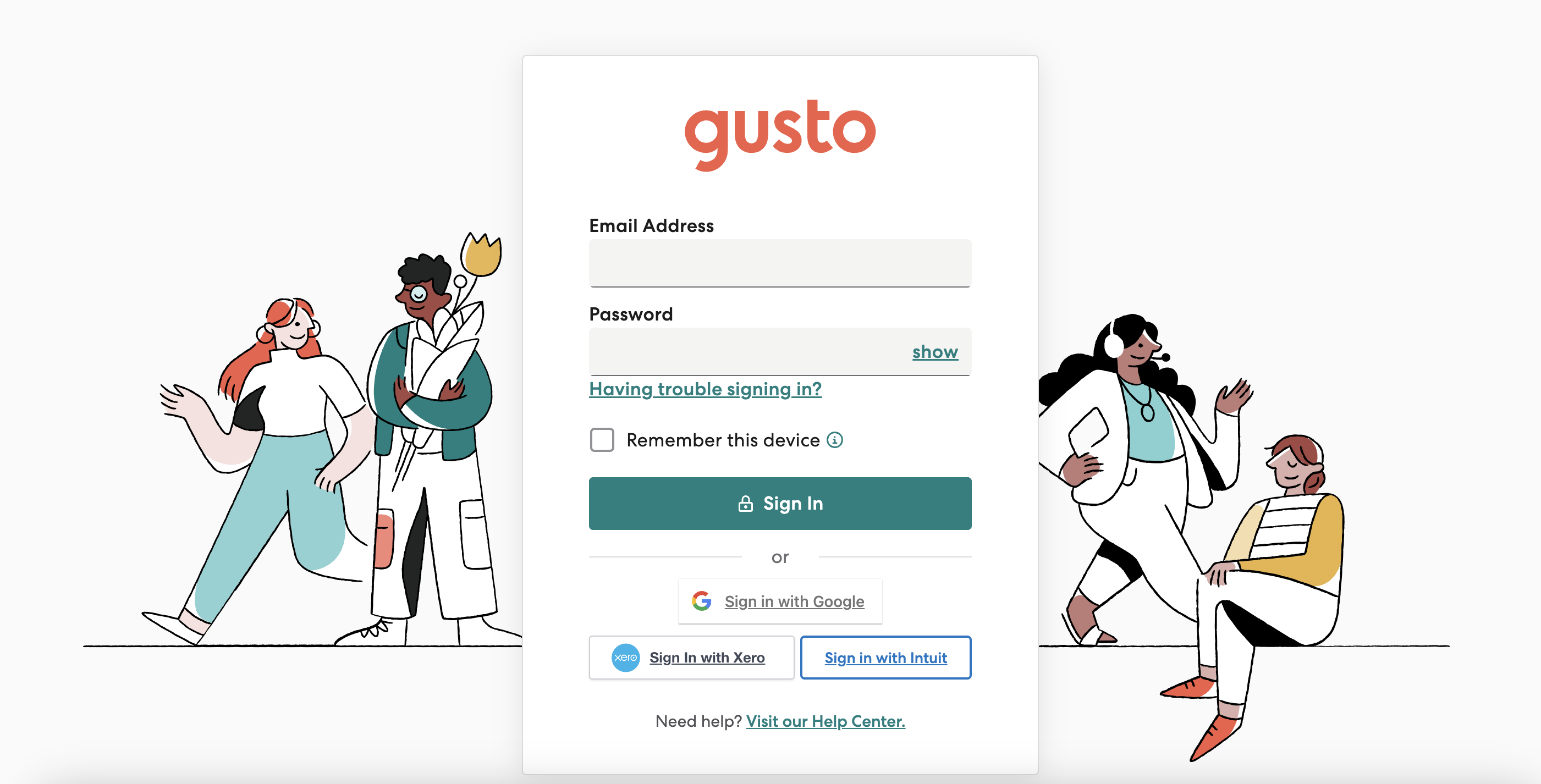 Once you have successfully signed in, you will be prompted to authorize Vanta's access to your company's Gusto instance, click the 'Authorize' button to confirm this.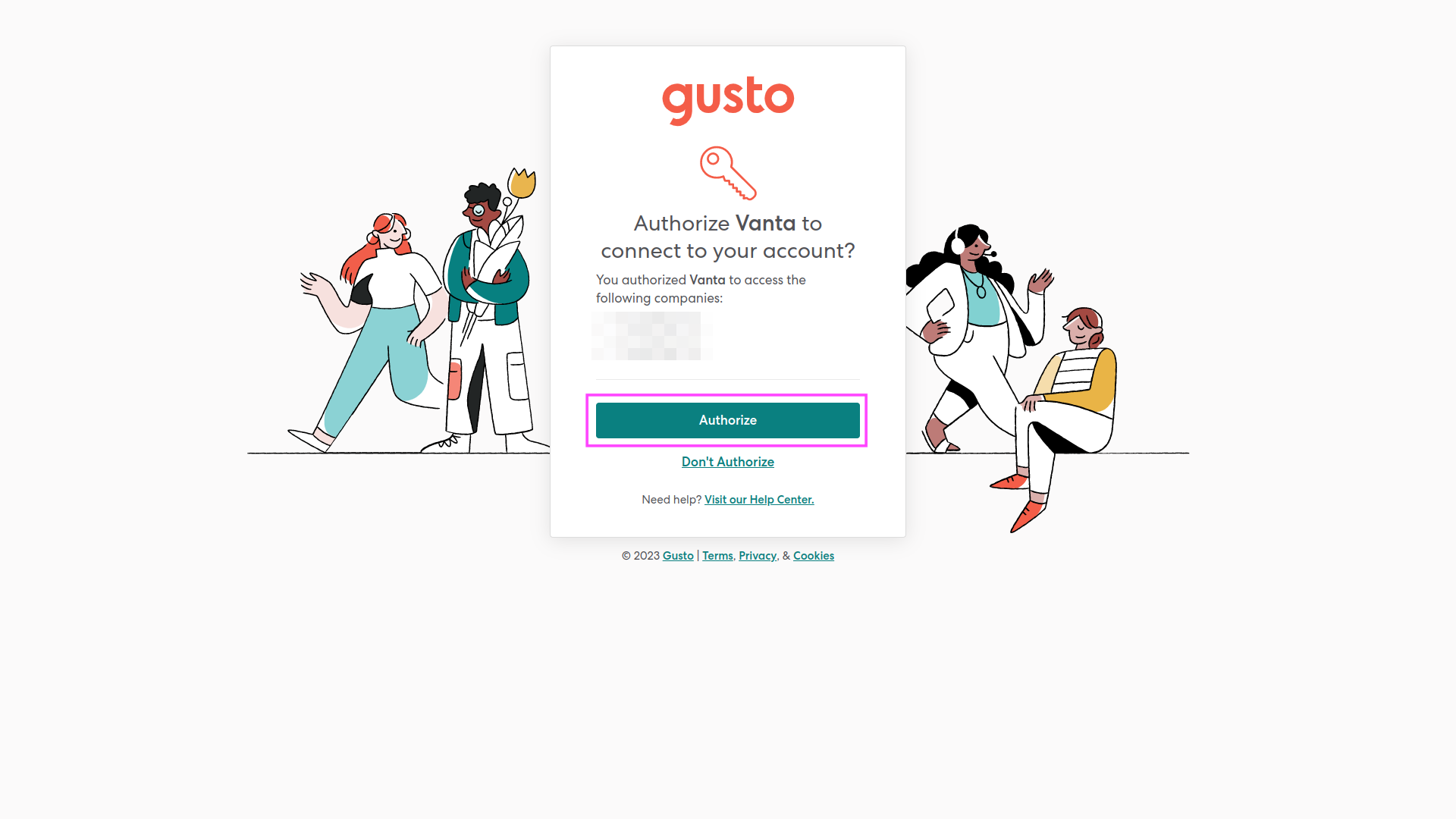 You will be taken back to Vanta to select a cut-off date. Vanta will automatically pull in everyone who is currently active in Gusto, and all the users who have left after the specified cut-off date.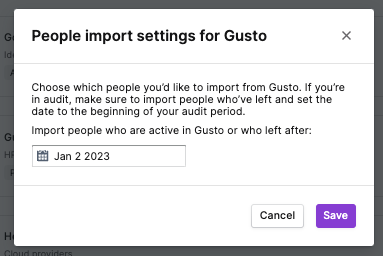 You will be taken back to the connections page on Vanta once the process is completed successfully. Your Gusto integration is now complete!
Common Issues
Gusto does not allow an end date to be set for contractors. This can result in a user profile displaying the status 'Inactive', limiting further actions. This can be resolved by marking the user as 'Out of Scope' for offboarding or manually unlinking the profiles' HR Data if they are an active employee.


If Vanta was connected to a since deactivated Gusto account, this can cause issues with reconnecting to a new account. Disconnecting the app from within the old Gusto account will allow active account details to surface. Instructions can be found in Gusto's help center.

Once disconnected within Gusto, Please disconnect the integration completely within Vanta, before attempting to reconnect again.


Additional Resources
Updated