Vanta detects priority from Jira's default priority value set ("Highest", "High", "Medium", "Low", "Lowest"). If a default Jira priority value is not present, Vanta checks for P0/P1/P2/P3 issue labels as a backup.
Vanta also looks for the security label to pick up security issues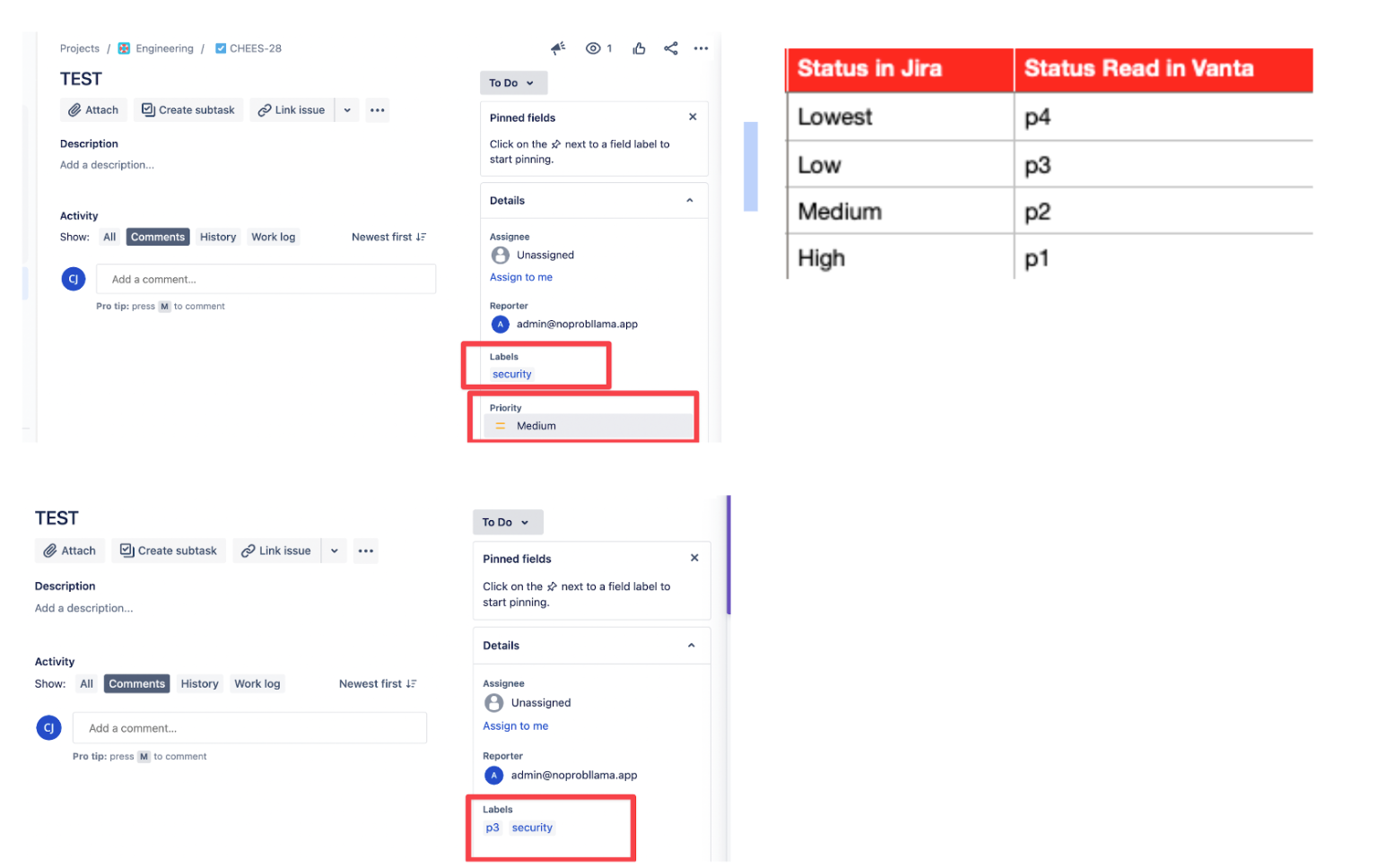 Common Issues:
Currently, the only label Vanta will be able to detect for Jira security issues is security and it is not customizable at this time.
​​
Updated