Vanta allows three different permission sets to be assigned to users, and each user type holds a specific set of permissions for the assigned person within the Vanta Platform.
Standard User Role
Standard users are the default state in Vanta for users without the Admin or Editor role. The standard user role allows employees to accept policies, complete required training, and register the agent. Standard users have a limited view of the app that shows tasks needed for onboarding and a point of contact.
The standard user role cannot access the dashboard to see tests, documents, policies, and other settings.
A standard user is the permission automatically given to individuals added to the People page manually, or through an identity provider integration
Editor Role
Users with this role assignment have access to all Vanta capabilities, except:
employee's sensitive data
documents
adding auditors
integration settings.
Examples of restricted documents include:
Board of directors meeting
Background checks
Exit interview
Org chart
Performance evaluations
Contractor Agreement
Employee agreement
Administrator Role
The Administrator permissions grant users access to all Vanta capabilities with no restrictions.
Adding & Assigning Users
As an admin, open your settings from the bottom of the navigation panel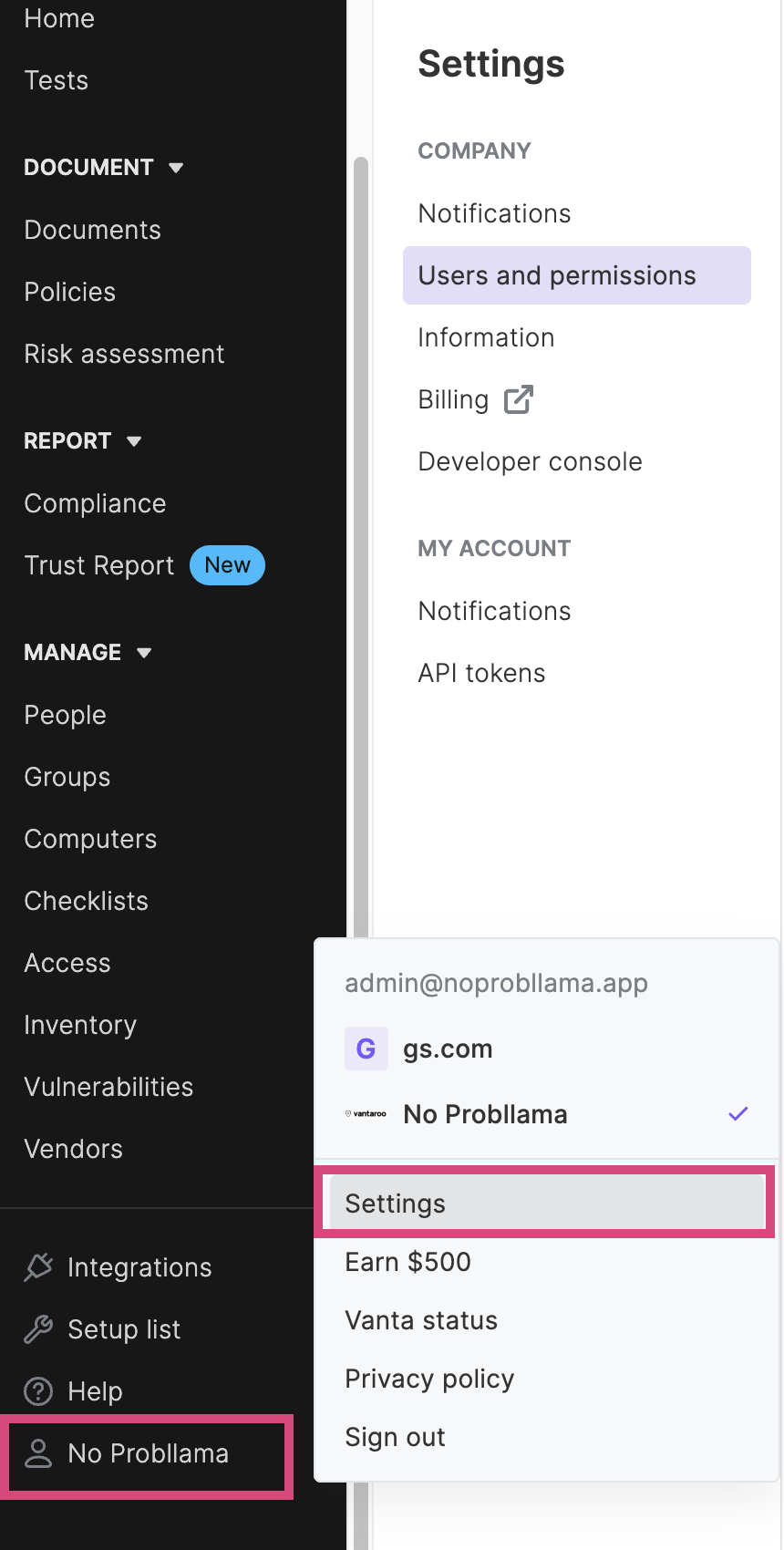 Select Users and permissions
From here, you can choose a user and select +Add
To change permissions use the dropdown to select either Admin or Editor.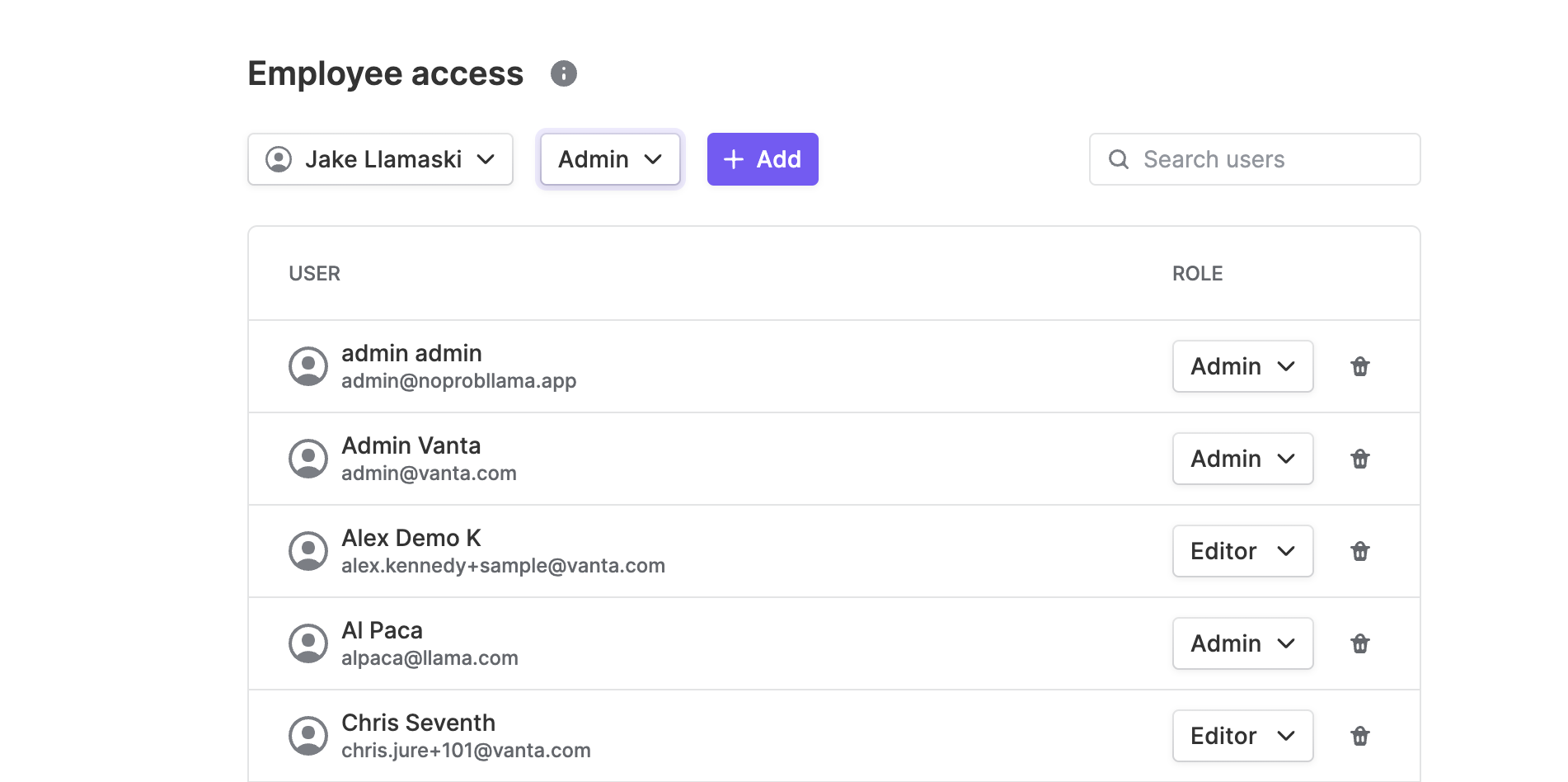 Auditor Permissions
During a compliance Audit, auditors will need access to certain information to verify your security practices.
Open Settings
Select Users & Permissions
Choose the audit firm you are working with, and select Add
Auditor Permissions
Auditors can:
Auditors can not:
View sensitive employee data
Documents
Integrations
Add or modify users