Wrike is a task tracker that integrates with Vanta to monitor user access within Vanta. From the Access page, you can view who is using the platform, what Access they have, and any groups they are a part of, giving you a quick and insightful overview.
Wrike Configuration
In Vanta:

Select Available and search for Wrike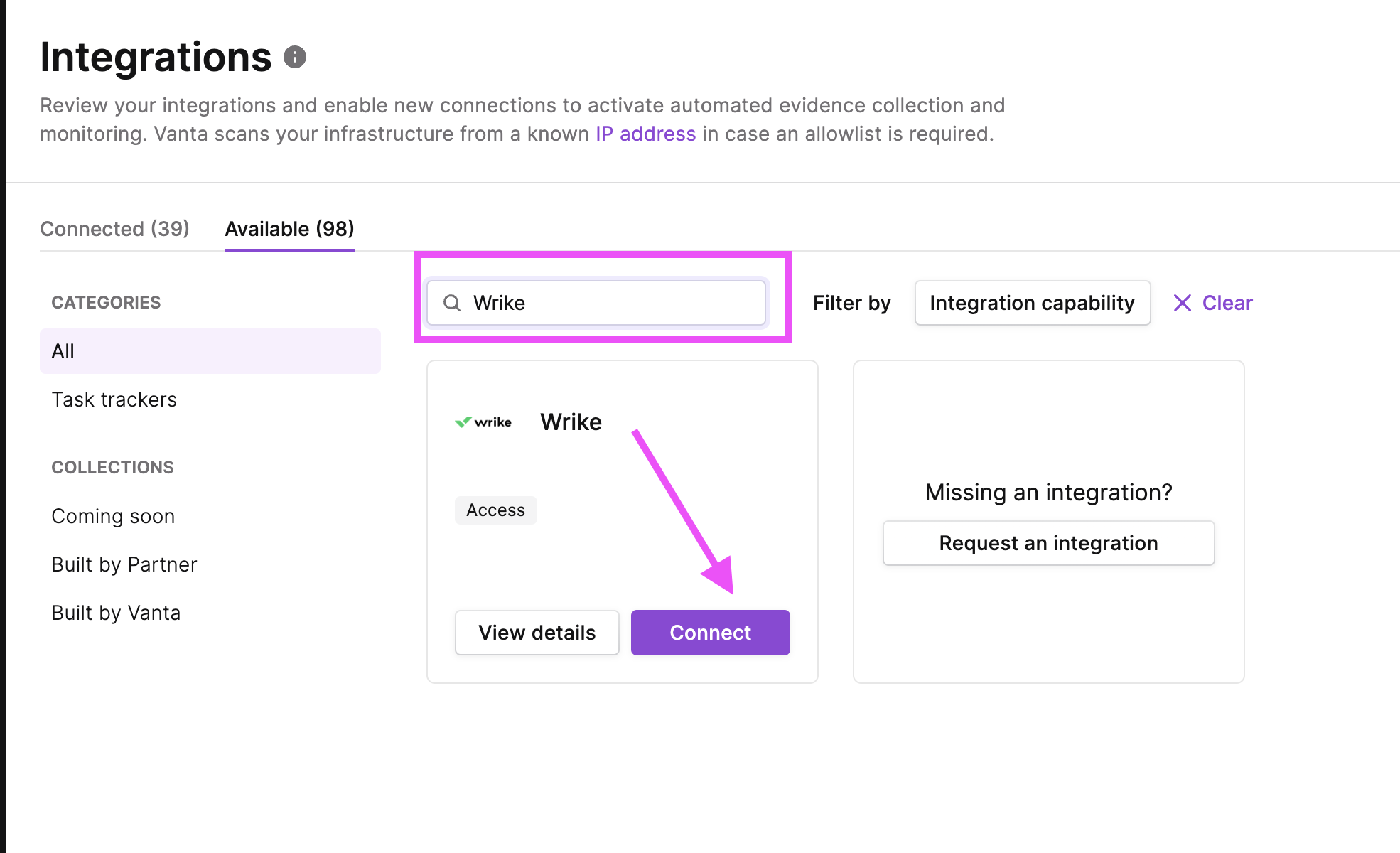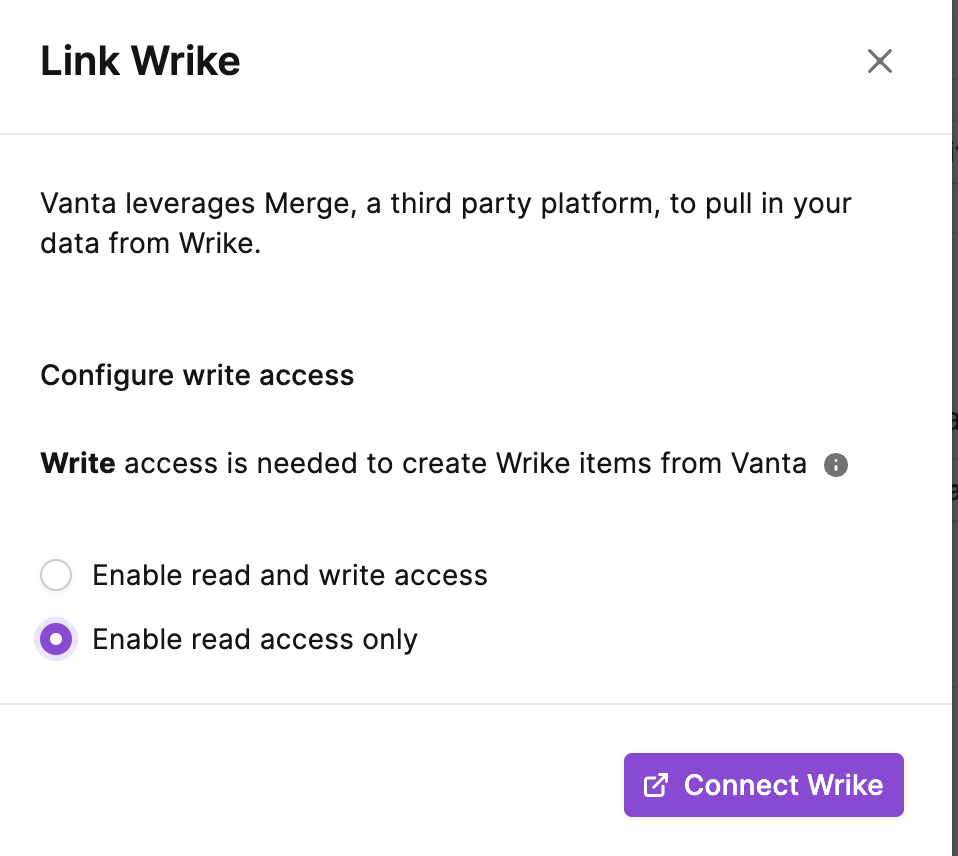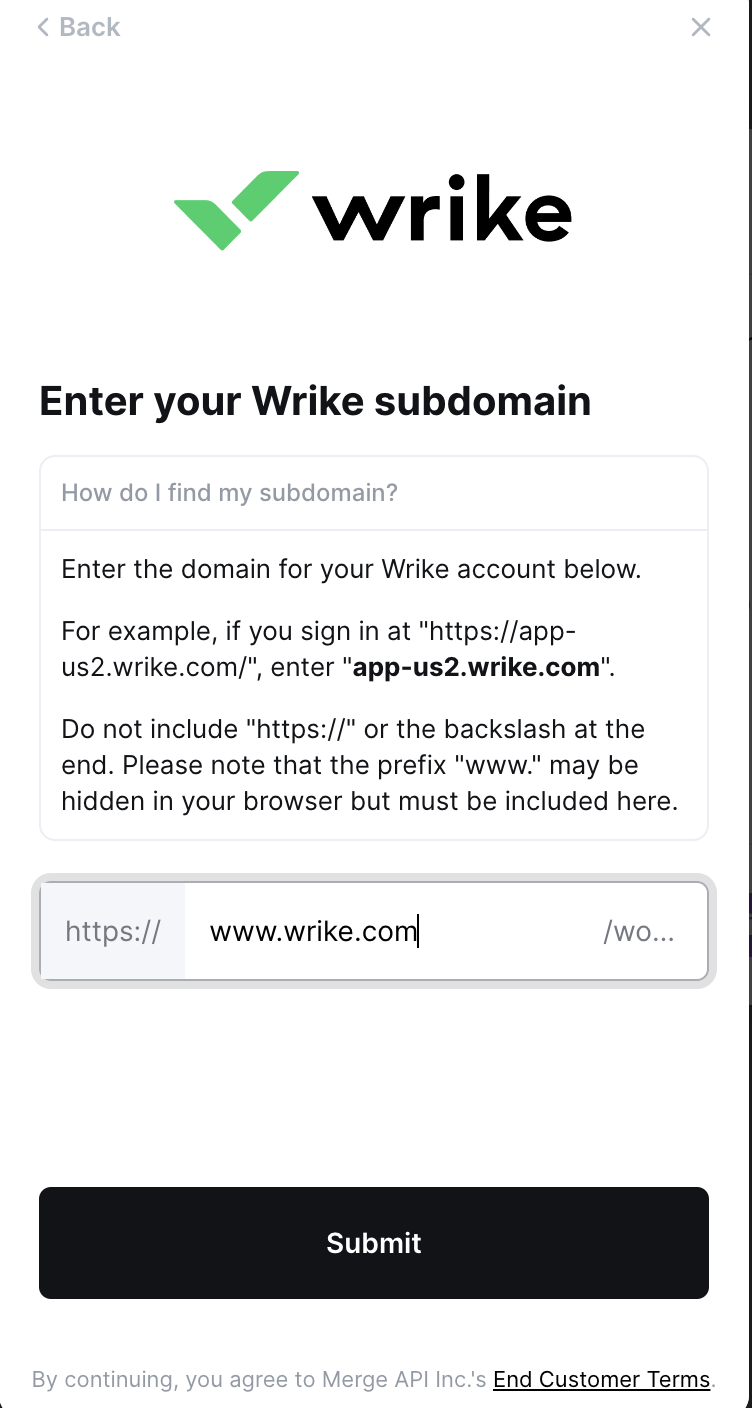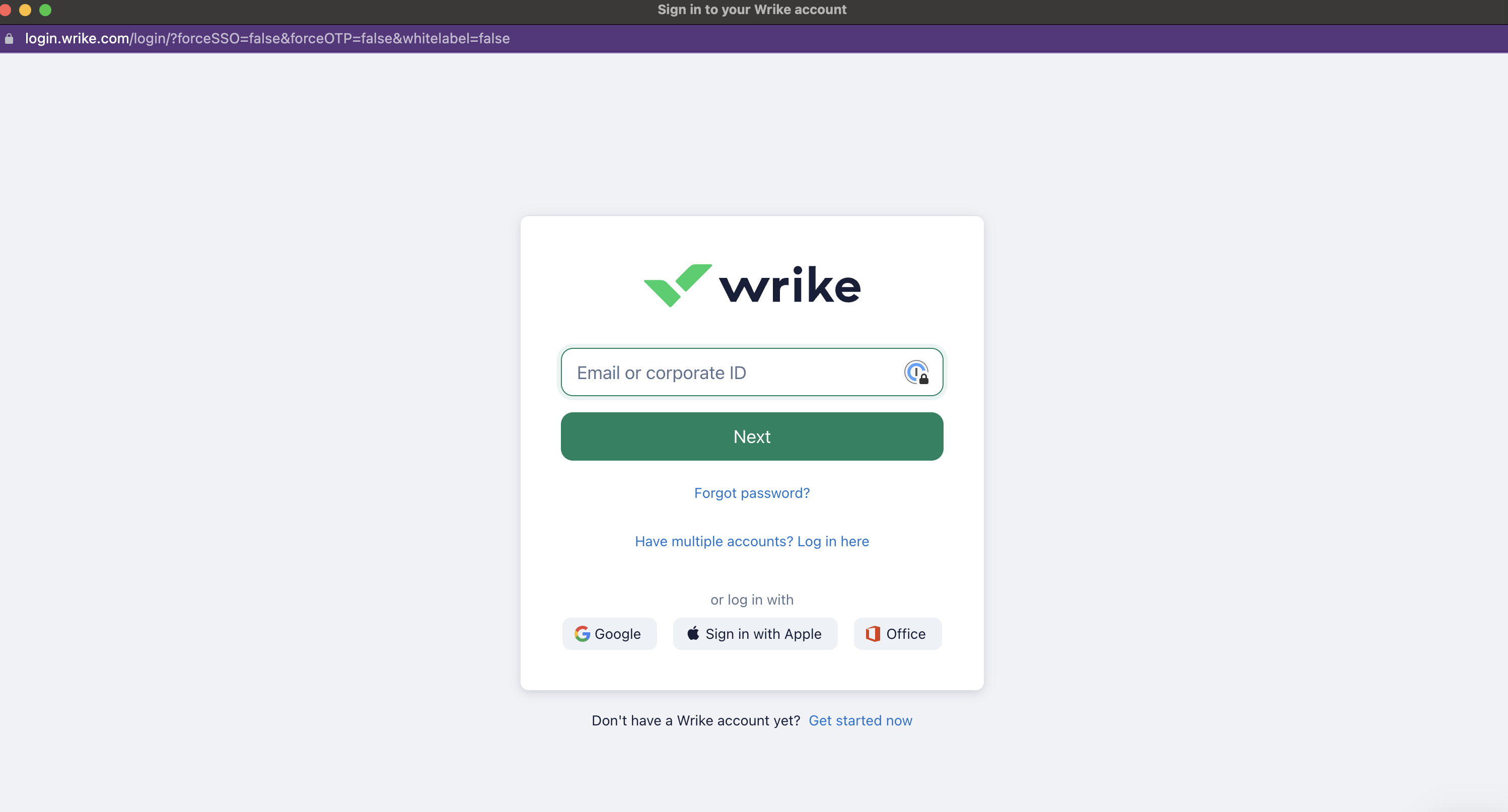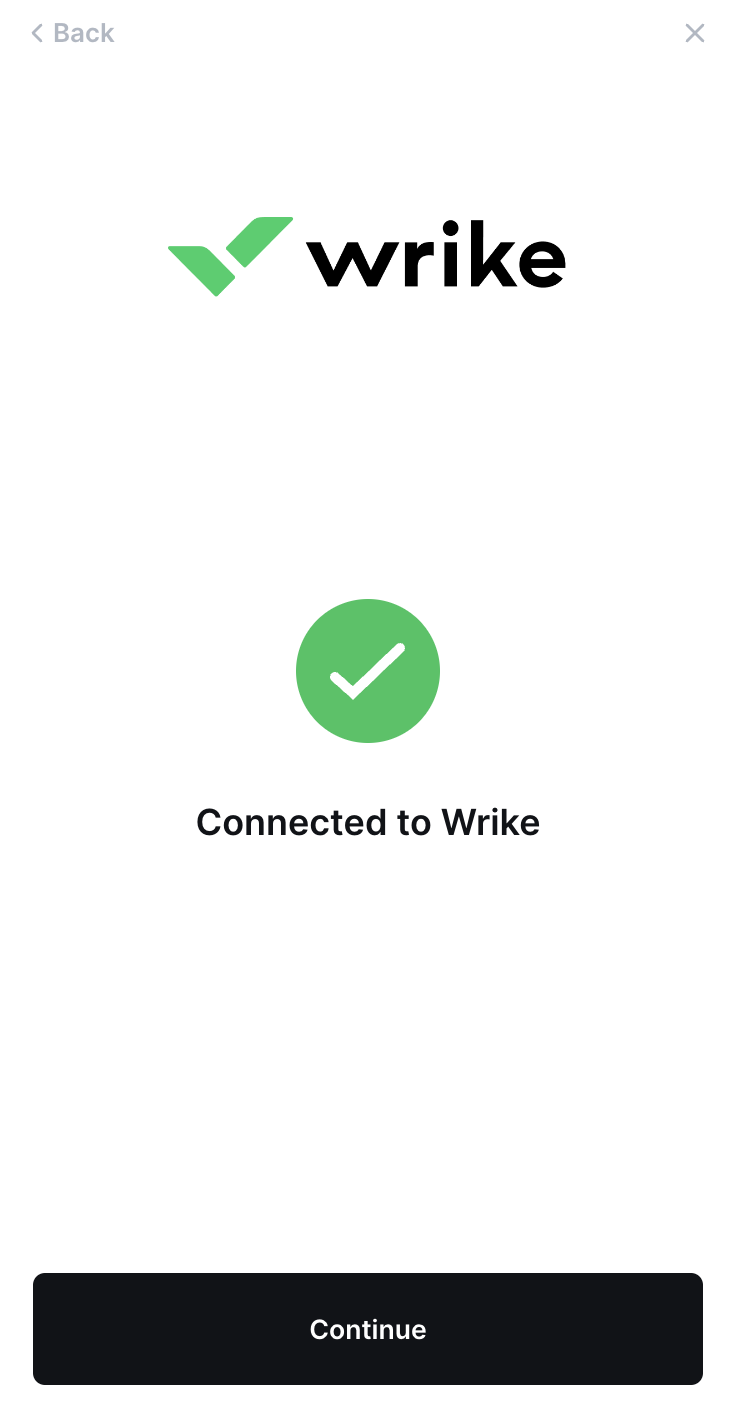 Common Issues
You are not an Admin in Wrike
You didn't enter www.wrike.com in the subdomain field
Example: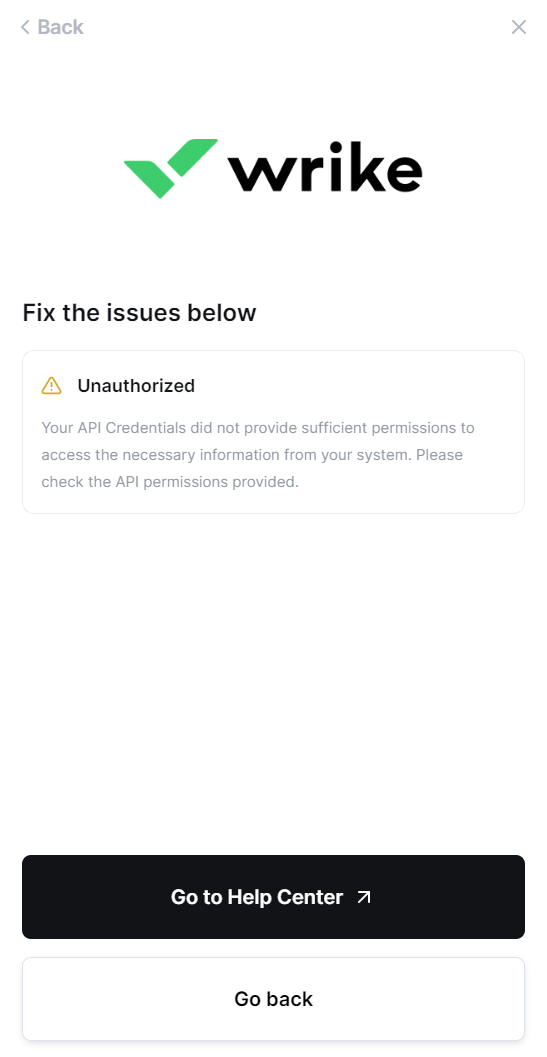 OR Please ensure you are an Admin in Wrike and have entered www.wrike.com in the subdomain box during the connection flow.
Additional Resources
Updated